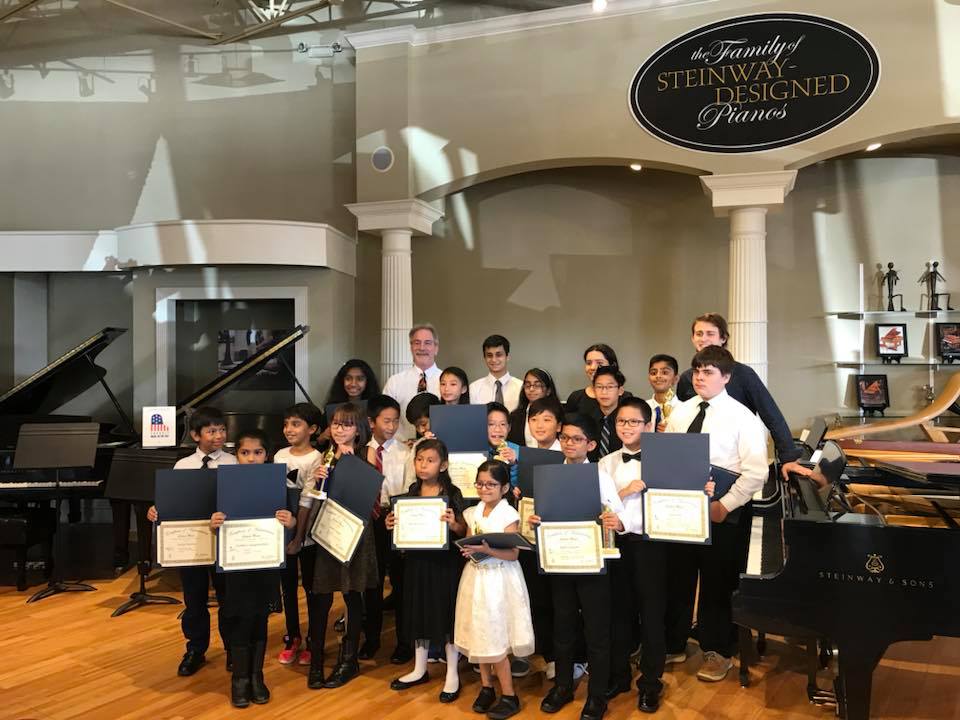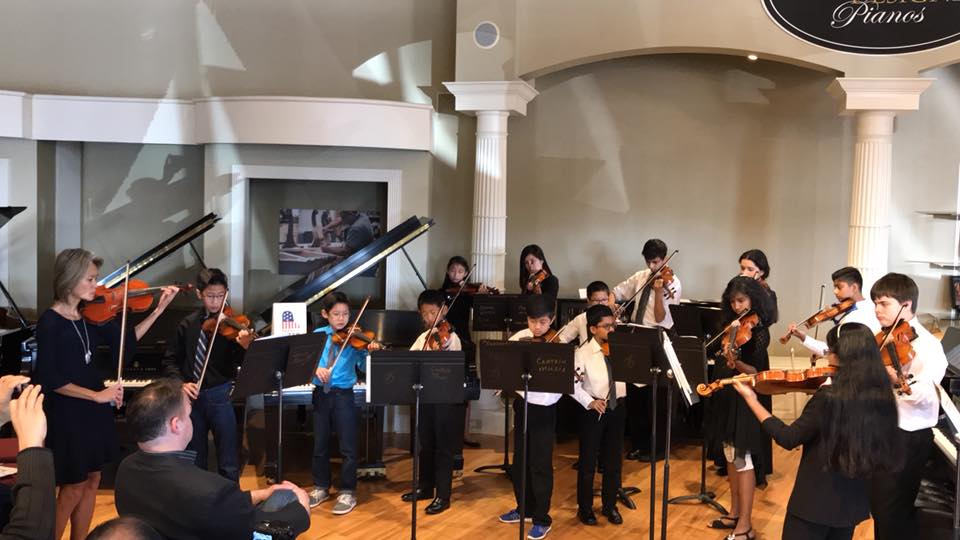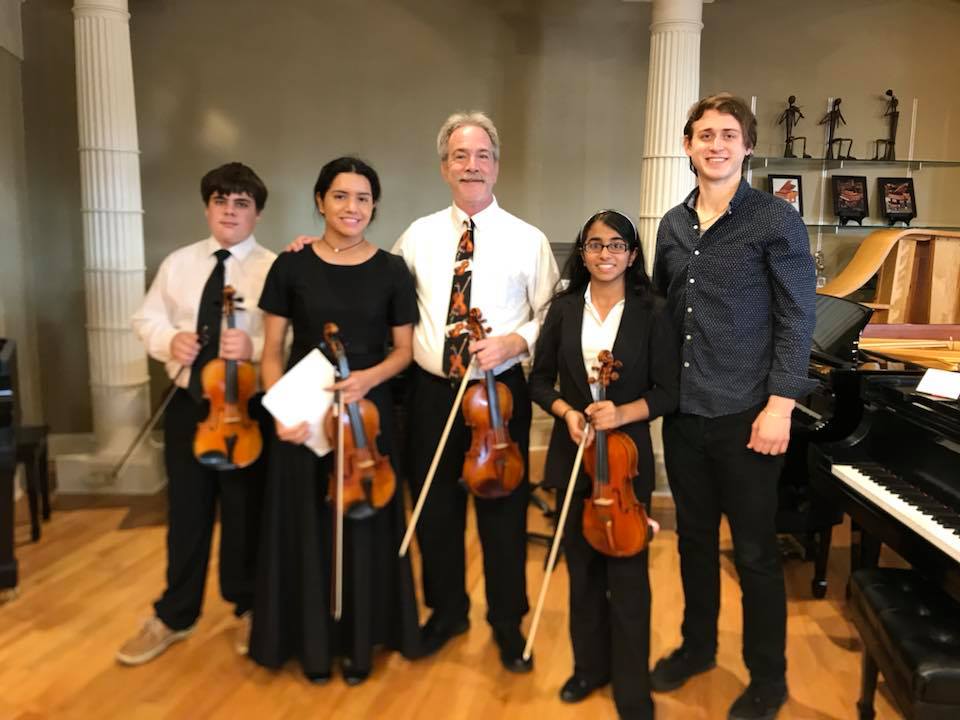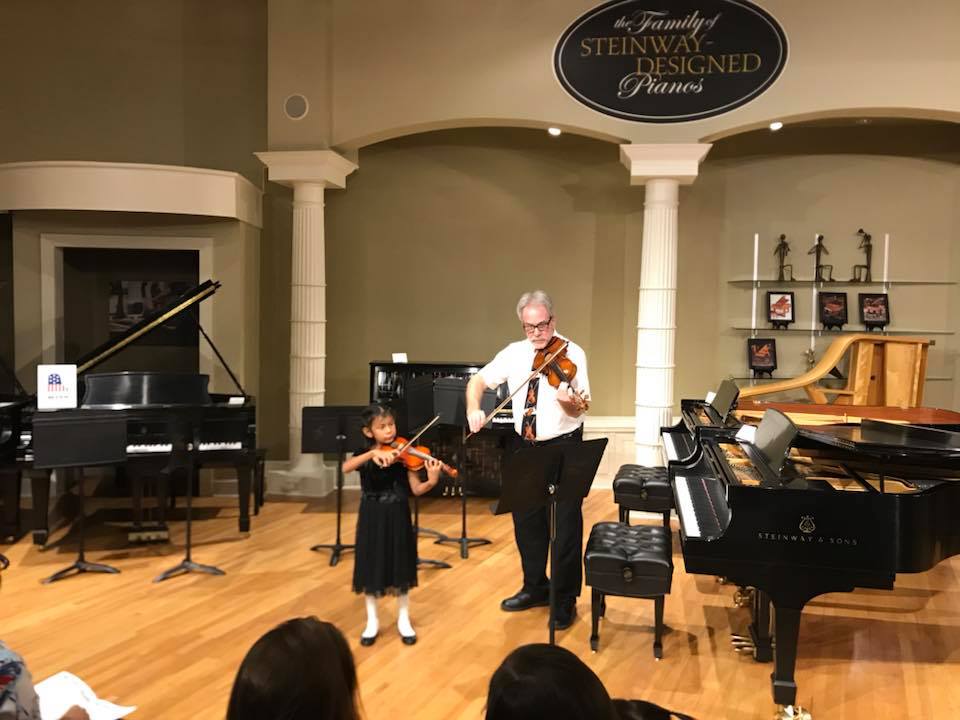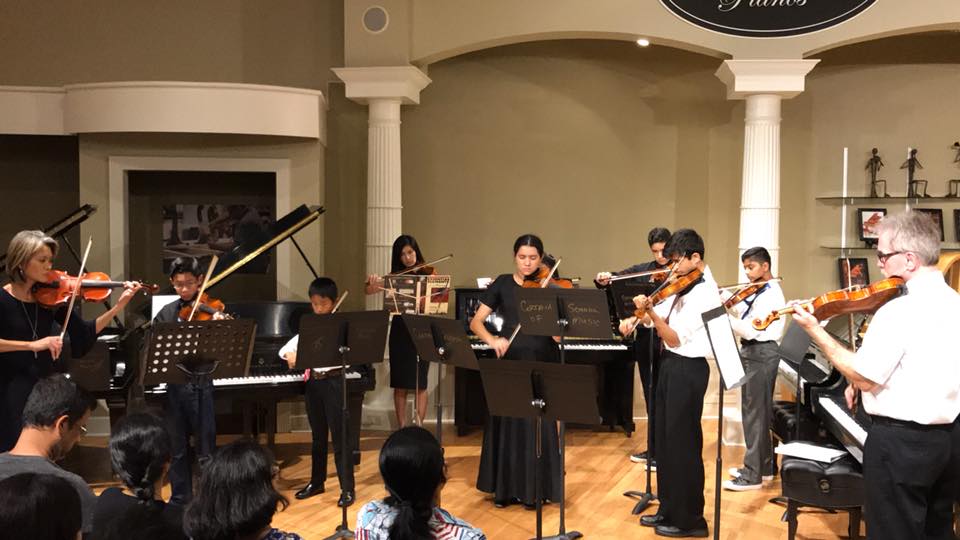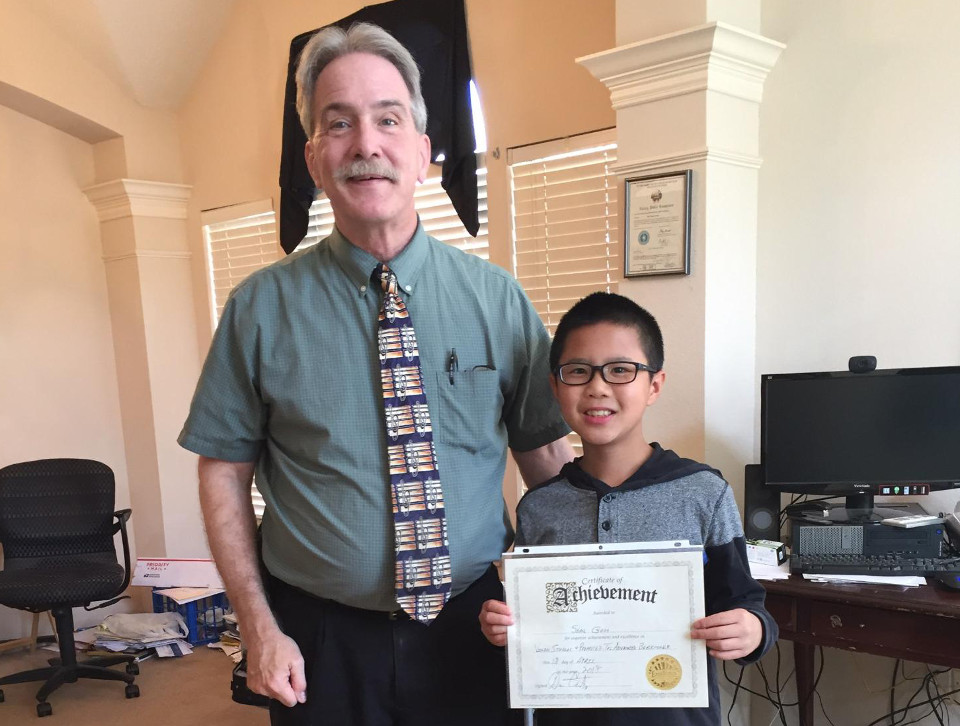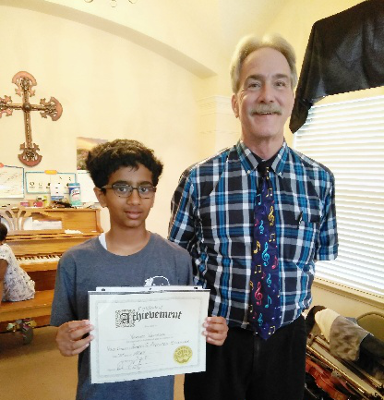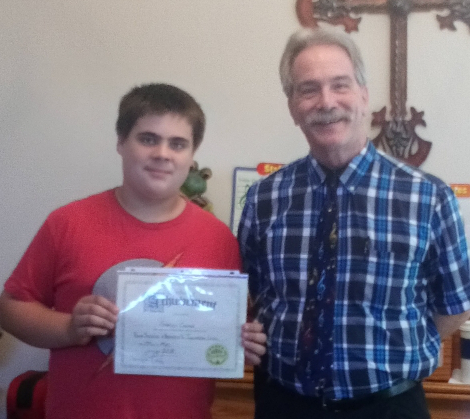 Students

NEWS
CONGRATULATIONS to the following students for scoring a Superior rating in the Solo and Ensemble Festival 2018:

Vedanth Venkatesh (Plano ISD)
Shruthi Madhugiri (Plano ISD)
Aryan Raju (Plano ISD)
Maya Aguirre (Plano ISD)
Joey Kim (Allen ISD)
Sean Goh (Plano ISD)

CONGRATULATIONS to Gabriel Cawthon for passing his Intermediate Level Piano Technique/Memorization Exam on May 17th! This student's Mom, Mrs. Lyndie Cawthon, has driven Gabriel for 7 years to study Violin & Piano with Dr. Certain all the way from Leonard,Tx.
UPCOMING EVENTS
June 28 - July 1, 2018 : Good luck to Herman Aguirre and Vishaka Jayram who have been entered to compete in the new, 1st annual Steinway Piano Competition for young pianists that will be held at Steinway Hall -Plano.