Teachers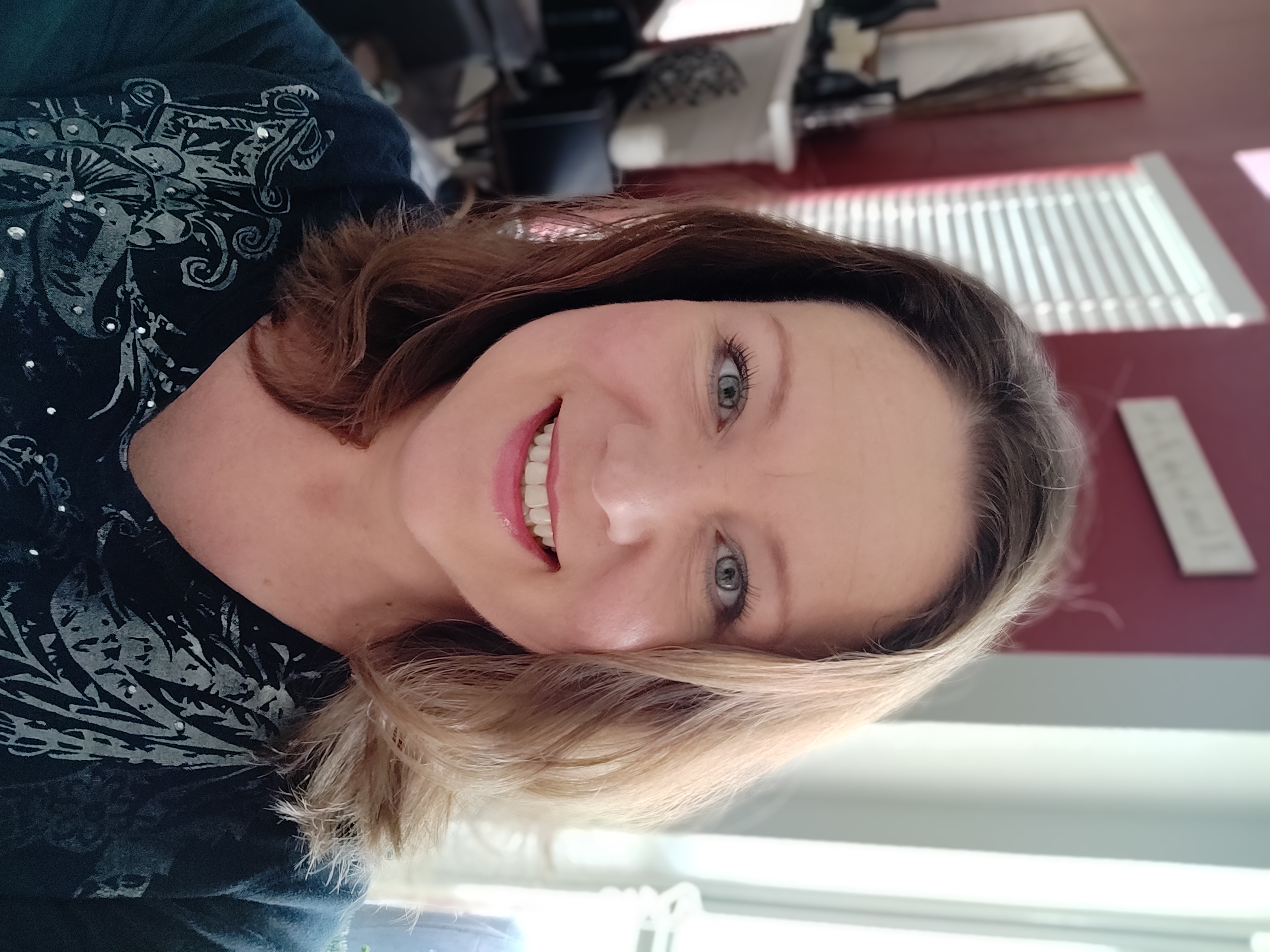 Claudia J. Rasmussen
Claudia has been surrounded by music all of her life. She started singing in her church children's choir at the age of 5 and began taking piano lessons at the age of 7.  Claudia was in choir, select choir, musical theater club, concert band and jazz band playing alto saxophone through junior high and high school. She continued studying piano with Greg Babal and began taking voice lessons with Nancy LaMarch-Anderson at The HARTT School of Music in West Hartford, CT through high school.  
Claudia studied voice as her principal with Anne Ackley-Gray and piano as her minor and received a Bachelor's of Music Degree in Music Education at Westminster Choir College of Rider University in Princeton, New Jersey in 1998.  She had many opportunities to perform with Chapel Choir conducted by James Jordan, Schola Cantorum conducted by Craig Denison and Symphonic Choir conducted by Joseph Flummerfelt.  She performed at Carnegie Hall in New York City, Lincoln Center in New York City, St. Patrick's Cathedral in New York City, the Grand Opening of The NJPAC (New Jersey Performing Arts Center) in Newark, New Jersey, Princeton Chapel at Princeton University in Princeton, New Jersey amongst many other amazing venues.
 Claudia began teaching music in the public school system and private piano and private voice in her home state of Connecticut from 1998 through 2009. She also took part in her local theater group The Opera House Players and performed in a few shows and cabarets at the Broad Brook Opera House in Broad Brook, Connecticut.  Claudia then moved to Texas and raised two beautiful step daughters. Life has many seasons and this season has brought music back into her life.  She has been singing with the Praise Band at St. Paul Lutheran Church in Plano, Texas since 2019 where she has also provides voice clinics for the members of the band.  Claudia teaches all types of voices and all types of music from musical theater, pop, contemporary Christian, classical and jazz.
Education
Westminster Choir College of Rider University in Princeton, New Jersey
Bachelors of Music in Music Education principal in voice and minor in piano
Lesley University in Cambridge, Massachusetts
Masters in Creative Arts In Learning
A program on curriculum writing incorporating arts into the regular curriculum
University of New England in Biddeford, Maine
Master in the Canter Program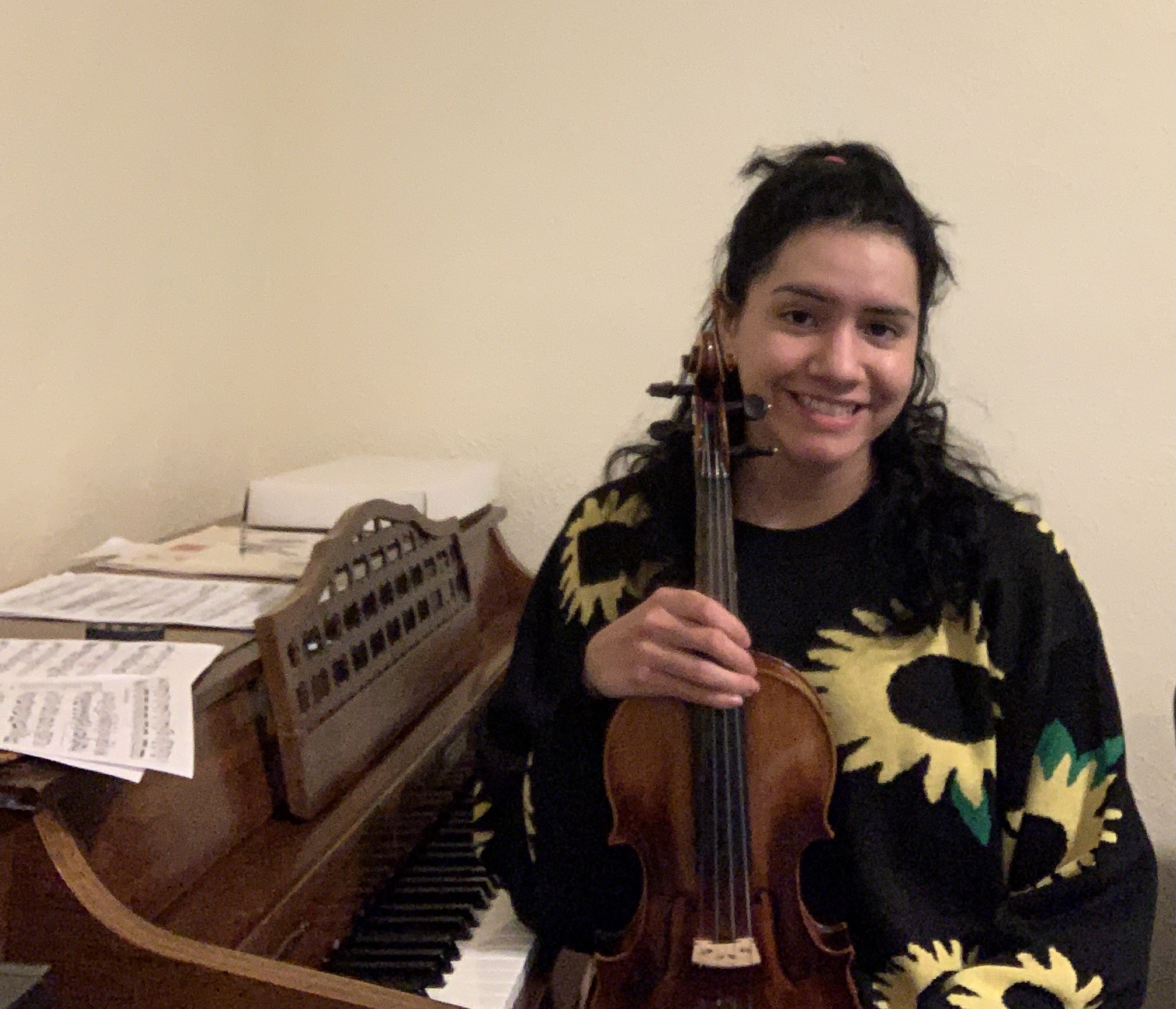 Gaby Aguirre
Hi everyone! My name is Gaby Aguirre and I'm proud to say that I have known Dr. Certain for nine years now. My younger brother originally started with him at four years old and my sister and I followed suit a couple of years after. I started with the violin at eleven and originally was just going to take lessons the summer before sixth grade to get a head start on orchestra. Instead, I ended up falling in love with the instrument and stuck with it until my senior year! Somewhere along the way I decided that I wanted to pick up piano as well since both of my younger siblings played it. I was fortunate enough to have mentored students alongside Dr. Certain and now lucky enough to assist him with teaching beginner violin and piano students!